We're specialists in relationship and systems coaching.

We empower professionals with the concepts, skills and tools to be more effective with others.
Partners of CRR Global in the UK, Ireland and Scandinavia, we deliver its flagship training in Organisation and Relationship Systems Coaching (ORSC).  The ORSC curriculum consists of five modules.  We run training in each, with dates scheduled throughout the year at central London venues.  We also run a stand-alone course, Alchemy.  Based on ORSC, it's designed specifically for those working in a partnership, or working with pairs.  We offer consultancy too, with bespoke training solutions designed for organisations and teams, based on ORSC philosophy and practice.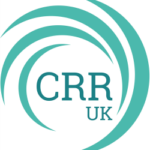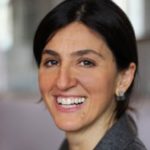 Nairy McMahon is our Director.  Before she established the UK partnership in 2015, Nairy was CRR Global's UK Head of Business Development.  Following a successful career in banking and business, Nairy followed her calling to become a Certified Professional Co-Active Coach (CPCC) with the Coaches Training Institute (CTI) in 2011.  She trained in ORSC in 2013.
Nairy combines her love of ORSC philosophy and principles with an impressive track record in developing creative enterprises.  She's passionate about the transformational power of coaching and loves to see individuals and organisations thrive, through the application of our training.
We lead and nurture the ORSC UK Community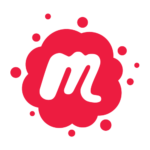 Nairy is committed to developing a strong and supportive
ORSC community
.  She co-organises an 
ORSC Group
 that meets regularly in London.  It's open to anyone and aims to create 
"a vibrant, dynamic and energetic space for systems learning to unfold, in an informal laboratory-style setting".  
The meet-ups are great place to start, if you're curious to hear first-hand about the benefits of ORSC training.  Pop along and say hello!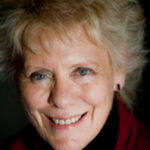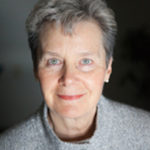 CRR (the Centre for Right Relationship) was founded in California in 1993 by Marita Fridjhon and Faith Fuller.  Marita's extensive experience in clinical social work, family systems therapy, business consulting, and alternative dispute resolution, combined with Faith's decades of experience as a psychologist working with organisations and couples, as well as in team-building and in conflict resolution work.
Marita and Faith co-created the ORSC programme.  Organisation and Relationship Systems Coaching incorporates knowledge from their distinct fields, along with frameworks such as systems theory, process work and co-active coaching, and philosophies such as Taoism.
Marita and Faith continue as CRR Global's CEO and President respectively.  With decades of coaching, mentoring and consulting experience between them, they have helped many thousands of individuals, couples and organisations worldwide.
CRR Global now has a training presence in 23 countries worldwide. ORSC skills and tools can be used in many settings, at work and at home, to significantly impact how individuals are in relationship.